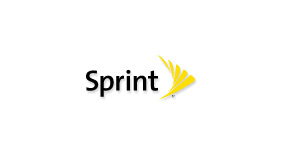 MiCTA Members

Master Service Agreement

Pricing or

Participation Agreement

Sprint has the following Awards through an RFP:
Voice Products/Equipment

Converged Network Services

Calling Cards

Telephony Systems and Features for Internal Connections RFP

MiCTA Video Network Carrier

Prepaid Calling Cards

Network Devices

Cabling

PCS Wireless

Audio Conferencing

VoIP

Custom Network/Internet Solutions

Voice Bridging

Interactive Video products and services for Internal Connections RFP

Internet Access/Service Provider

Local Telephone Service

International Long Distance Service

Long Distance Service (Continental 48 states plus Hawaii)

Video Equipment

Sprint 2013 Port In Offer

PDF

Sprint solutions for your Health Care organization PDF

MiCTA Extends Sprint Agreement For Voice, Wireless, and IP Services to 2015

PDF

Sprint - GPS in K-12
Safety - Efficiency - Communication PDF

Flyer - Sprint Math is Fun.

K-12

Higher Education

Flyer - Sprint Student Program - Let's Major in Communications.

PDF

Sprint - MiCTA K-12 Education Program

PDF

Sprint - MiCTA Higher Education Program

PDF

Flyer - Sprint Tablets and Notebook.

PDF

Sprint - MiCTA Offers Cost Effective Mobile Learning Solutions for Higher Education.

PDF

Flyer - MiCTA is the GPO for Mobile Broadband!

PDF

---

There are two new healthcare applications released for the Palm WebOS platform. Details

PEPID for Palm Pre has Arrived

Lexi-Comp Clinical Database

---

Michigan-based Inkster Public Schools Partner with Sprint to turn Cellphones from Classroom Nuisance to Valuable Learning Tool

Sprint and GoKnow trial delivers higher achievement scores in English Language Arts (ELA) and Mathematics

Overland Park, Kan. – September 22, 2009 – For years, schools have mandated policies barring cellphones from the classroom in hopes of avoiding disruptions to a student's learning environment. Today, one school district in Michigan believes cellphones deserve a spot in the classroom. The Inkster Public School District is working with Sprint (NYSE: S) and GoKnow Learning, Inc., a University of Michigan spinoff that focuses on helping K-12 adopt mobile learning, to transform the device once considered a nuisance into a powerful learning tool. Click to View Full Press Release - GoKnow Case Study

---

Sprint and MiCTA Bring Cost-Effective

Wireless Solutions to Universities Across the Country

OVERLAND PARK, Kan.--(BUSINESS WIRE)--Sprint (NYSE:S)

today announced the expansion of its existing partnership with MiCTA, a national association of more than 19,500 members from higher education, healthcare, libraries, K-12, government and other non-profit organizations that helps identify and resolve common voice, data and video issues and problems for its membership. Under this new expansion, Sprint will now offer discounted wireless services and solutions to the students of MiCTA higher-education institution members. Sprint, a MiCTA partner since 1989, is also the association's exclusive provider of wireless services and among its preferred list of partners for wireline services as well. View PDF

Here is a great program for employees of non-profit organizations who's organization is a MiCTA member in good standing.